"The forest calls. Will you answer?" An Introduction to Multimedia Collective Averno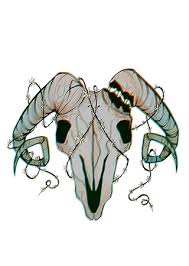 This is the question posed by Averno, the multimedia franchise. Averno refers to a fictional town and surrounding forest located in Virginia, and the stories that take place there. Back in August they released their first EP, Come Home. 
At this point, unless you are a diehard fan, you are probably wondering what Averno is.  The story of Averno, a collective of several dozen artists, is told through several mediums. So far there is a podcast, a musical,  several demo tracks, and an animatic musical. The creators of Averno are currently working on two more musicals, an epic poem, a comic, a VR project, and more. The Averno Project started on October 7th 2019, and since then, the creators have signed a triple record deal with Broadway Records and received the attention of several influential people on Broadway. Averno also released an instrumental album called The Departments outside of their Broadway Records deal, which can be found on all streaming platforms.
Now that you know what Averno is, I want to tell you about who made this project possible. Morgan Smith is 21 and the founder of Averno. They have studied at MIT, NYU, Juilliard, and Yale. Two of the main composers from Averno are Auggie Greenwood and Sushi Soucy, ages 16 and 17 respectively. Augie is also known for their prior projects, Antonia the Musical and Two Maiden Ladies. Sushi has been writing for Averno since July and when asked in private correspondence in October 2020, said, "My favorite part about the project is the people. I've made friends for life." Nala Palmer, who played violin in Willow: A New Musical, said "Averno is this amazing universe that acts as a home for everyone and anyone who needs it but also just has amazing music, stories, and communities." Averno also has over 60 artists from all over the world and a musical cast.
Willow was the first full length concept album out of a triple record deal with Broadway Records. It was released on September 25th and made 7th on the billboard cast recording chart the week of October 6th. The album features Christy Atlomore, who starred as Anasatia on the Anastasia Broadway run of 2017.  On October 21, the music video for Sweet Willow was released on youtube. Willow follows the story of a young girl and two sapphic relationships which share one thing in common — the willow tree where they meet.
Averno can be found on Instagram at @avernotownship and on Spotify at Averno.